Message from
the President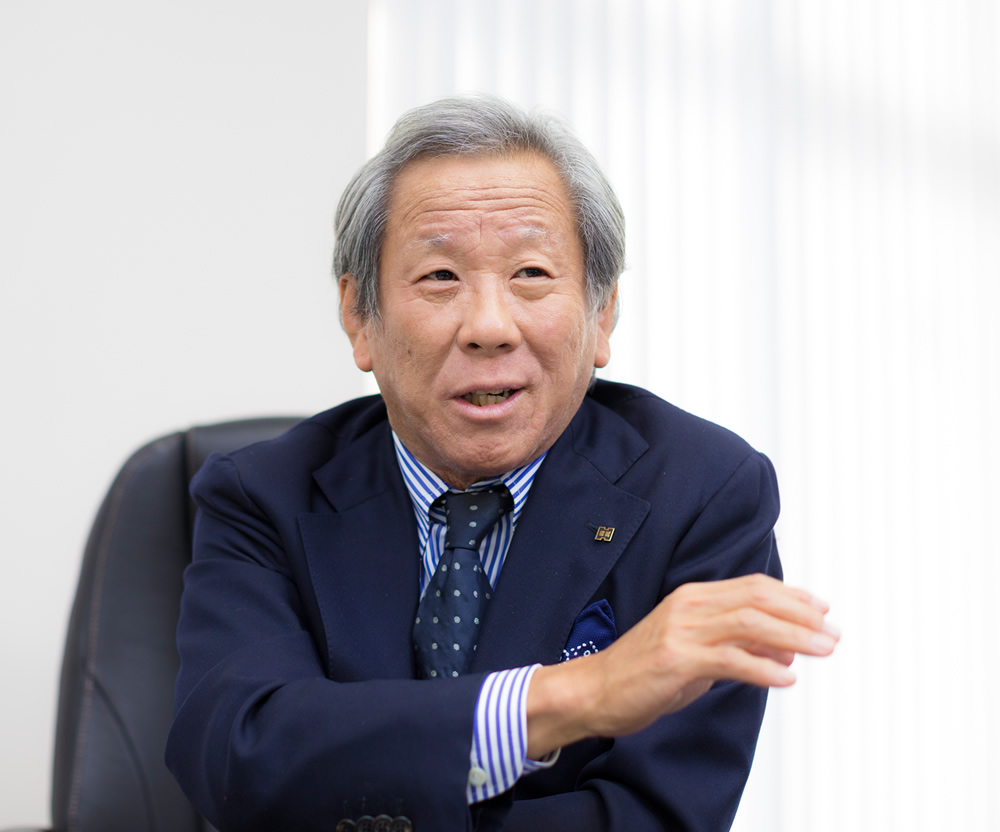 Harada Bussan Kaisha, LTD. was established in April 1961, after its parent company Hipuller Sangyosha, Ltd., a manufacturer and seller of manually operated hoisting and gripping devices, was founded in 1948.
Since then, we have evolved into a trading company that specializes in imports and exports. We are a Japanese import agent for forklifts and building hardware from Yale, United States; electric tools and DIY products from Stanley, United States; and steel and plastic strapping tools from Fromm, Switzerland. Domestically, we deal in the sale of nickel cadmium (NiCd) batteries made by Furukawa Battery. In recent years, we have taken initiatives to develop new products, such as power assist suits that reduce lower back strain in physcial labor and drones for industrial and disaster management purposes.
Looking toward the future, our focus is on growing as a global corporation that brings happiness to customers around the world by developing and distributing valuable products that meet the needs of the times.
I believe that people are the key to this growth.
Specifically, this means developing human resources who have the capabilities of "Discovery", "Quickness" and "Development" in the business based on our following four main strengths:
Broad product line-up, ranging from handy-sized hand tools to large-scale industrial machineries made from both Japan and other countries.
Extensive and specialized product knowledge.
Prompt procurement of parts and meticulous after-sales service at our service center.
A robust network with manufacturers in Japan and other countries, which has been developed since the establishment of the company.
"Listening closely to customer's opinions and being aware of their needs"
"If the required product is not available in the Japanese market, searching around the world to provide them to customers".
These are the things we can feel true joy as a trading company. Fortunately, our many young staff are growing with passion and ambition. ; We hope good "chemical reactions" would be occurred from the cooperation between highly experienced veteran employees and the energetic young workers. I believe it would be a driving force for the company's future development.
Trading companies are at the forefront of private-sector diplomacy and play an important role in building bridges with other countries. I understand we should take great pride in this role, always be courteous and behave in moderate way with a mind that we are one of the representatives of all Japanese.
With the self-awareness and pride as a global-trader, we pledge to do every efforts to abide by the code of conduct in our corporate philosophy. We also promise that we will always keep the customer's perspective in mind, and to build mutual "win–win" relationships between customers and us which makes everybody happy.
We would appreciate your continued support.
President
Yutaka Harada